MAME Cabinet2
Overview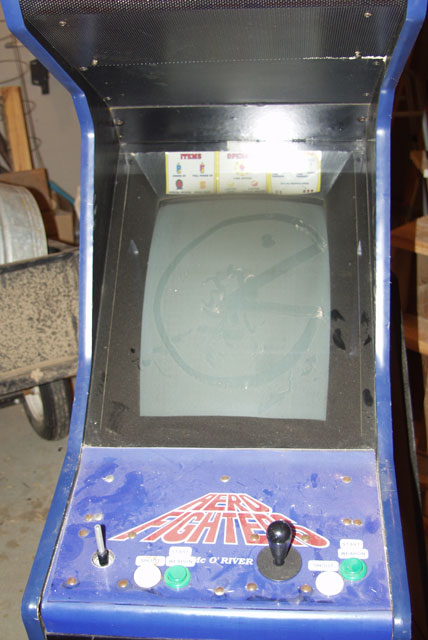 The cab was in pretty good physical condition when I picked it up at Pinball Warehouse. Nice and sturdy, no water damage, included a 19" monitor and an old jamma board. All for $50. Not bad.
It was originally an Assault game, but the control panel had new holes drilled, and I see no evidence of sideart, so I decided to MAME it. (Yes, the acronym "MAME" has now become a verb.)
Since it has a vertical monitor, this cab will run only vertical games. 1942, Ikari Warriors, and Centepede. All on the same control panel. How? Well, head on over to the controls section and I'll show you.